A Healthy Shared Obsession
24 April 2018 by Daryl Tunningley

Between 3rd and 6th April, we held our first ever Health & Safety Week, across the 27 sites that make up the CSG group. Designed to promote awareness of the issues of health and safety at work, the initiative also included a schedule of staff training and activities centred on maintaining the highest possible standards of assuring health and safety.
Sarah Taylor, CSG's Compliance Manager, explained why we felt it was important to take a fresh approach to addressing the subject.
"Health & Safety is always highlighted strongly across CSG so the aim of the week was to really provide another way to encouraging our staff to engage positively with the whole topic. We wanted to ensure that everyone feels that it's part of their work, re-iterating CSG's aim to empower all members of staff to take personal responsibility for their health and safety."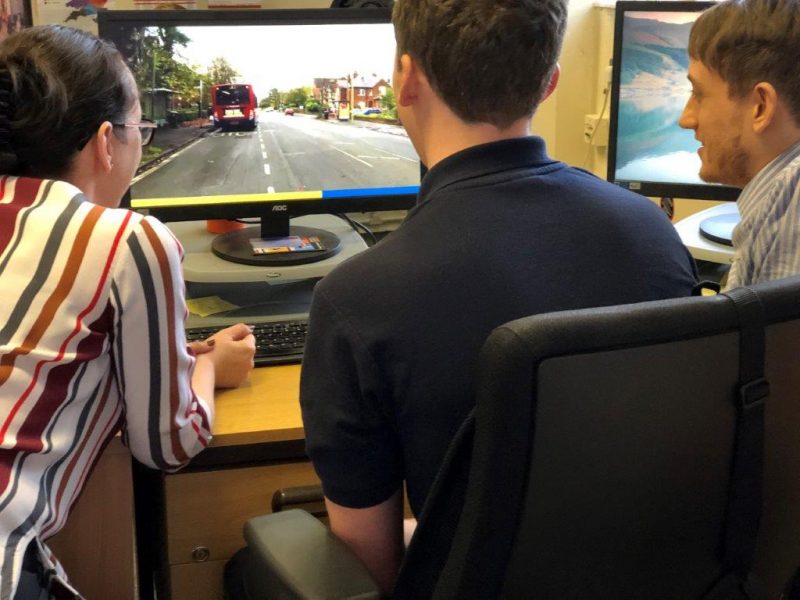 (Employees at our Cadishead site, testing their hazard perception.)
As you might expect, more practical, day-to-day considerations were covered by themes such as Vehicle and Pedestrian Safety and also Risk Assessment but the initiative also addressed more wide-reaching, fundamental issues like the importance of a Positive Health & Safety Culture and even Health & Wellbeing.
(Sarah Taylor, Health and Safety Manager at CSG Cadishead monitoring the speed of vehicles on the 17 acre waste treatment site)
"When we talk about Health and Safety, naturally, we focus on maximising safety – and that's understandably important – but there tends to be a lack of attention within industry on the importance of promoting health. This was something we were determined not to ignore because all the evidence suggests a healthier workforce tends to be a happier, safer workforce."
This additional consideration meant the week would see a host of health-related features to illustrate those issues. Among them were the distribution of re-fillable water bottles to staff, to highlight the importance of hydration, and the provision of fruit at break times, rather than less healthy alternatives.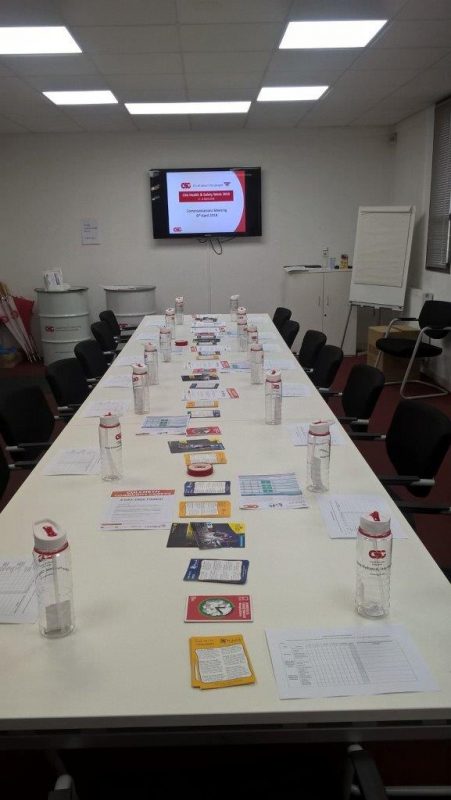 (Our reusable water bottles sporting our health and safety slogan "Keep Hydrated, Stay Healthy" promoting the benefits of remaining hydrated while in and out of the work place.)
The importance of exercise and fitness were underlined during 'bootcamp'-style exercise classes and there was even an opportunity for employees to take up a package of Occupational Health programmes from HealthShield, a society specialising in health and wellbeing at work.
With so much effort necessary to hold such an intense week of events (thanks to Sarah, CSG's Health & Safety Manager, Kevin Mooney and many others), now it's over, can it be said to have been a success?
"I think it was a different way of delivering some key Health & Safety messages and it provided a special time of focus, with people across the company talking about the issues all week so in that basic sense, it achieved exactly what we wanted it to.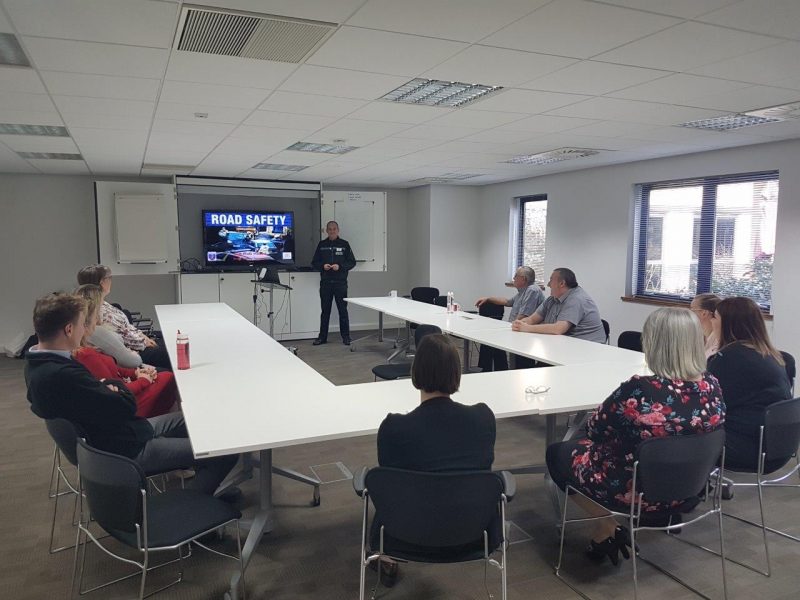 (A road safety presentation given to CSG employees in Southampton by joint operations unit road safety sergeant Rob Heard)
"Beyond that, we found it brought people across the company who don't normally work with each other started to work closer together. This resulted in a lot of unexpected team bonding. As a result of one of the 'bootcamp' sessions, one of our teams was prompted into starting up Friday night 5-a-side football matches! More generally, it's been good to see a wide range of our employees realise that exercise of all forms is something they could do, even at their age or level of fitness."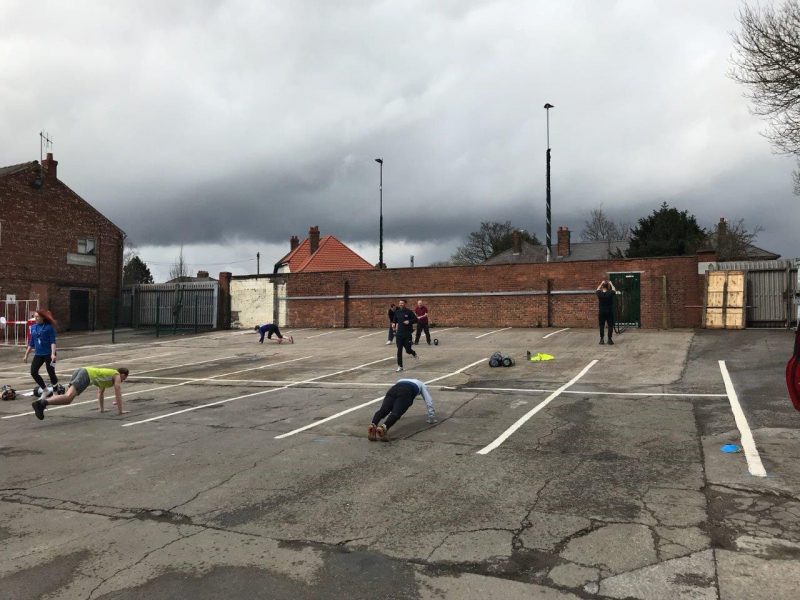 (A bootcamp style fitness session for CSG employees in Cadishead run by local gym, MultiFit.)
It's interesting to note that a week of Health & Safety awareness, especially one in which the subject individual health was covered, one of the main additional benefits we found was the fact that people from very different parts of the group were encouraged to work more closely together, learning and even exercising together, which can only be of benefit to the whole company.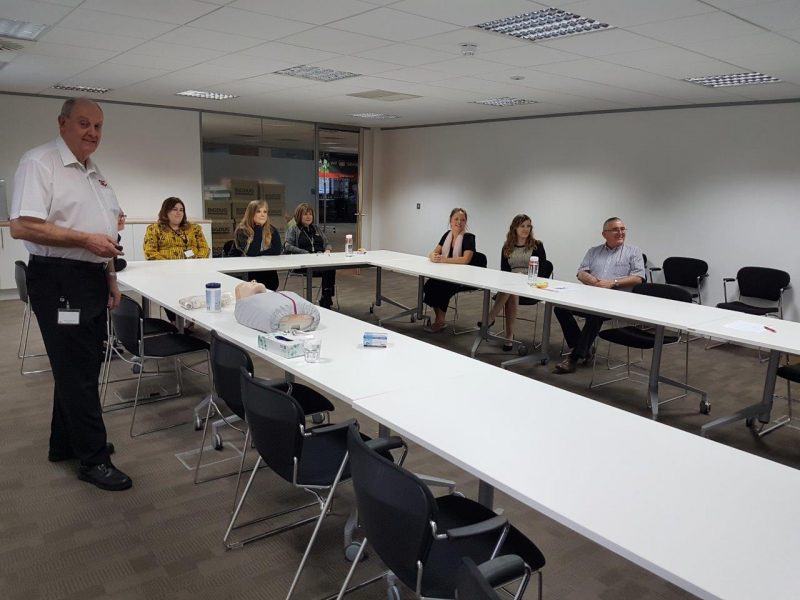 (First aid training given to our employees at our Head office in Southampton)
Improving each the health and safety of our workforce was one thing, improving the health of CSG itself, as a consequence, has been quite another.