Waste Management Specialists at Devon Country Show
01 May 2013 by CSG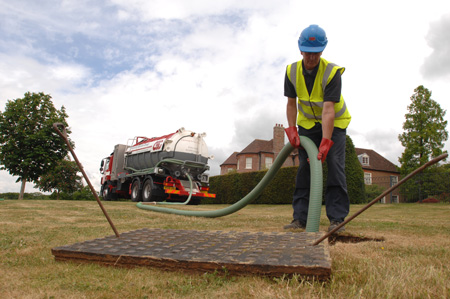 Cleansing Service Group (CSG) is one of the UK waste industry's fastest growing companies and the UK's longest-established domestic septic tank and cesspit maintenance company, emptying, servicing and repairing over 70,000 off-mains domestic drainage systems every year.
On Stand 406 at the Devon County Show (Westpoint, Clyst St Mary, 16 – 18 May 2013) Fareham-based CSG is showcasing the package of services and skills that covers almost every aspect of domestic sewage system maintenance.
With the Show emphasising many of the services available to local people, CSG will be at the forefront with a team of experts on the Stand ready to discuss and advise on everything to do with the emptying and maintenance of domestic off-mains sewage systems.
The automatic partner of choice for thousands of households, CSG comprehensive range of services also includes a 24-hour emergency call out service in the event of an overflow or other problem.
Another important element in the group's range of services is its 'Recycling to Land' scheme that supplies farmers with free organic fertiliser and reduces cultivation costs. An expert will be on the stand to discuss the scheme with interested farmers.