University contract extended for CSG mobile specialist chemicals unit
14 October 2019 by CSG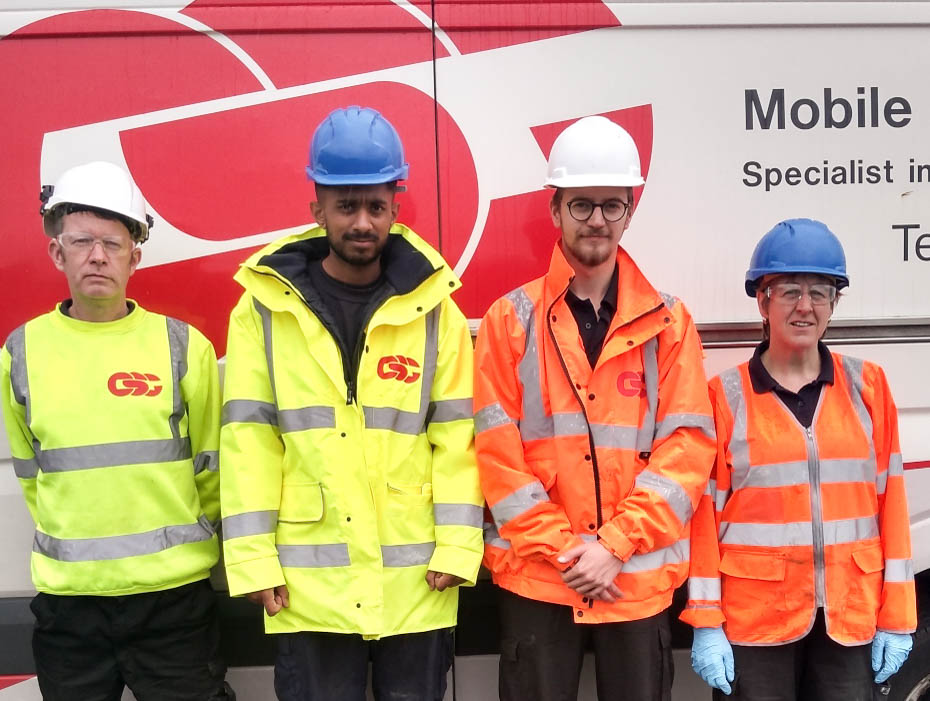 A highly qualified waste disposal team which specialises in chemical and laboratory waste has seen its contract with Leeds University extended for a further five years as it continues to expand.
The team, based in Rochdale, is run by CSG, the UK's second largest privately-owned waste management company. The group operates domestic and industrial waste collection and processing services throughout the country, including providing a mobile team of ADR chemists who specialise in sorting, packaging and collecting hazardous or laboratory waste.
Chemist and Rochdale site manager Assed Zaman said: "We are delighted to be continuing our relationship with Leeds University where we provide a regular waste management service. We lift and pack lab waste from 20 departments in just one week on a quarterly basis as well as providing frequent lab collections.
"This is a niche business and over the years we have established a strong and highly-skilled team. Waste from a laboratory setting often requires specialist knowledge to ensure it is packaged and transported safely. We transport it to our Cadishead depot for processing, recycling or safe disposal."
The specialist team carries out the majority of its work for the education sector, including universities, schools and colleges, as well as Ministry of Defence work, projects for Public Health England, hospitals, pharmaceutical companies, chemical manufacturers, research bodies and the paint industry.
The team has also recently purchased a new 5T Mercedes van, to join its existing fleet of four vehicles, which has been tailor-made so that they can gain access to limited spaces and difficult to access locations.
Assed added: "Our new five tonne box van has been specifically adapted for us. It opens up other avenues of work due to its larger payload and puts us at the forefront of the industry, especially for university laboratory waste collections."
Recent jobs that have proved more challenging include stabilising two tonnes of dried material that was potentially explosive for a holographic company, relocating two university research groups and a lab pack service for a national museum that required listing, packaging and disposal of more than 4,000 historic chemicals.
The specialist team has been running for decades and was bought out by CSG around five years ago.
Assed said: "Our retention is really good and that is why we are such a strong team. Between us we have decades of experience linked to a very successful site that has been established for a long time."
The team also provides a Chemical Safe Handling Course which is designed to increase awareness of the correct procedures for storing and segregating chemical substances, and the legislation governing their use.