Tanker Truck is Sure to Sparkle with Pupil's New Name
05 March 2018 by Daryl Tunningley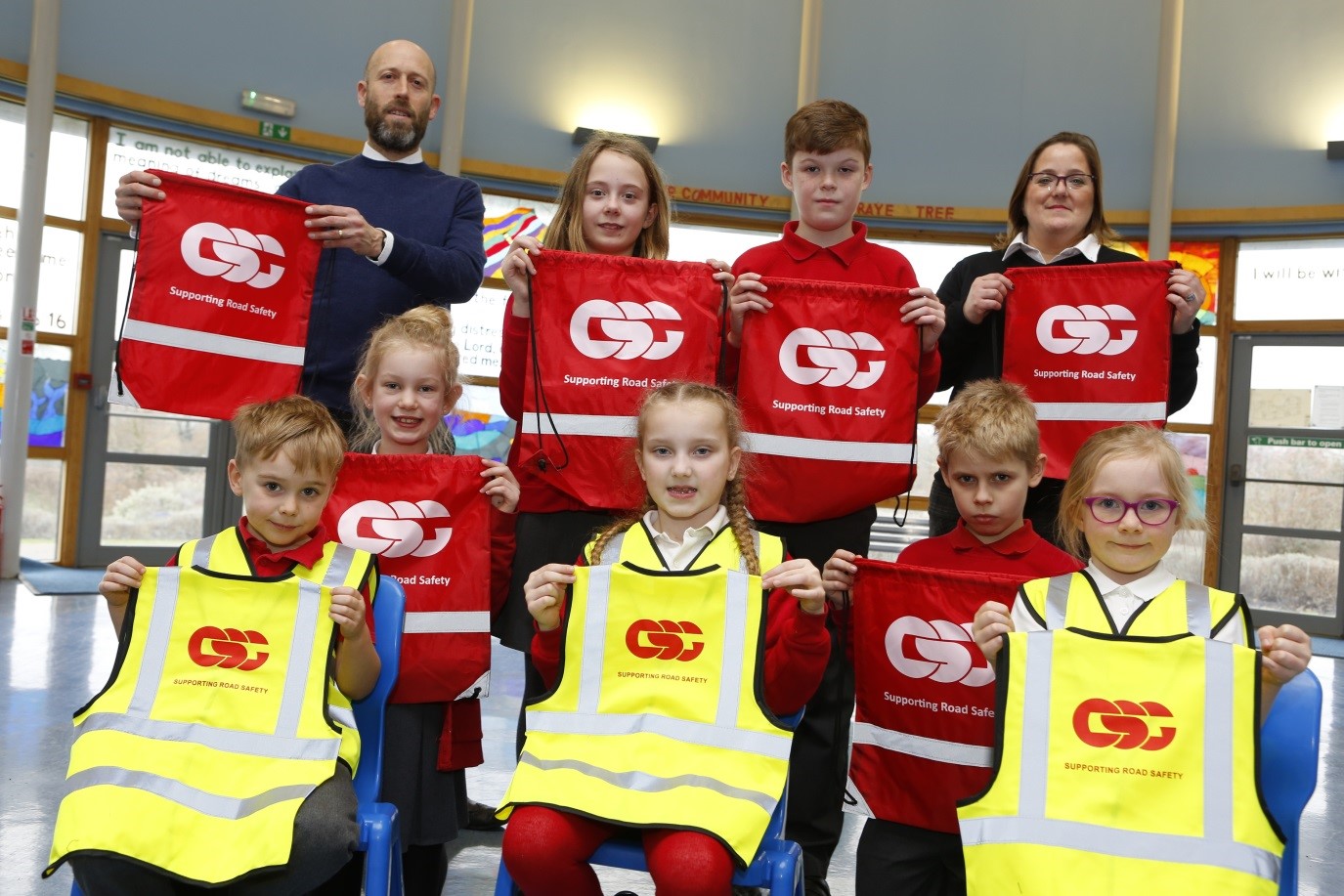 An Eccles pupil has named a national waste management company's tanker truck, after winning a school competition.
Meet 'Tankerbell', one of CSG's smallest tankers named by 11-year-old Todd Buck from St Marks Primary School.
The UK's leading supplier of specialist waste management solutions, CSG, will display the name on the district's DAF LF250, 2000-gallon tanker, which will be seen out and about on the roads carrying out daily waste collections.
CSG Aylesford has also worked with the school to raise awareness of road safety, providing high-vis jackets and accessories to kit out the pupils and ensure their safety to and from school.
The Aylesford team along with regional company business manager for the south east, Tara Crump, selected Tankerbell as the winning name and were delighted to be able to involve the school with the process.
Tara said: "Pupils of St Marks Primary School often see our trucks out on the roads and it'll be a great reward for the children to see the one they have named.
"We knew we could rely on the children to come up with some great names and they've not disappointed. Tankerbell really stood out amongst the entries, well done Todd."
"Getting school children to name one of our tankers has been a great way to get them involved and has also helped spread the message about recycling.
Mr Bassett, headteacher at St Marks Primary School, said: "The naming competition has created a real buzz amongst children and certainly sparked their imagination.
"They were so excited to see the tanker up close too. We're always keen to promote recycling and CSG's work through treatment, recovery and disposal of waste is something that was really interesting for pupils to learn more about."
CSG managing director Neil Richards said: "What a great name! I would personally like to thank the children for the time and effort that they've put in, and long live Tankerbell!"
In addition to the Aylesford site, CSG operates more than 20 facilities across the UK, with a team of drivers, operatives and specialist consultants working together on the goal of diverting waste from landfill, recovering and recycling as much as possible.