Recycling Pays Dividends For World Leader
14 March 2012 by CSG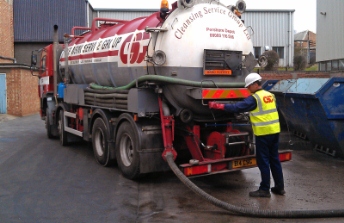 A Total Waste Management programme operated by Cleansing Service Group (CSG) for the UK site of Messier-Bugatti-Dowty (MBD), the world's leading aircraft landing gear manufacturer, is delivering outstanding results in the second year of operation.
Messier-Dowty Ltd, the UK operation of MBD, has set a target of zero waste to landfill by 2015. To achieve this target the volume of waste recycled had to reach 63 percent in the second year. The target was beaten with 69 percent being recycled.
Despite the increases in landfill tax and fuel costs, the total cost of general and hazardous waste disposal in year two achieved an overall saving of some £20,000 with much of this resulting from an increase in recycling across the site.
Among the measures introduced by CSG to help improve recycling was the introduction of recycling stations around Messier-Dowty's offices and production areas, combined with workshops and talks to explain to staff what could and couldn't be recycled.
One measure introduced to provide a cost saving was the installation of two compactors – one for cardboard and the other for general waste – which enabled a dramatic reduction in the number of visits CSG vehicles have to make to the site. This also reduced traffic movements around the site significantly and provided a notable reduction in disposal/recovery costs.
CSG's group business development manager Mike Wilson said: "The outstanding results at Messier-Dowty are an excellent illustration of how a professionally managed total waste management programme can help companies improve their green credentials as well as achieve cost savings."
MBD, a Safran group company, has been at the forefront of landing gear technology for over 80 years. Its landing gears are in service on over 22,000 aircraft making over 35,000 landings every day
Hampshire-based CSG, which is one of the UK waste industry's fastest growing companies, is a leading provider of Total Waste Management (TWM) services, helping many of its customers to maximise recycling opportunities, reduce the volume of waste going to landfill and, in many instances, save money.
Picture caption: Collecting waste soluble oils resulting from Messier-Bugatti-Dowty's manufacturing operations.