New Metal Recovery Partnership For CSG
25 January 2013 by CSG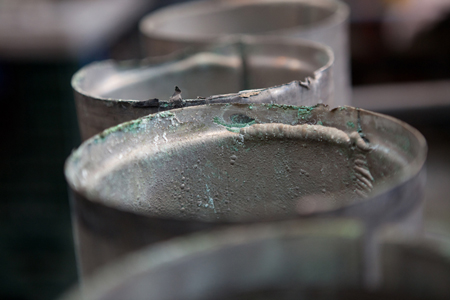 Waste managers Cleansing Service Group (CSG) have signed a two year partnership agreement with World Resources Company (WRC) an industry leader specialising in the recycling of metal bearing residues.
CSG operates a purpose-built plant at its hazardous waste treatment and recovery facility near Manchester where it recovers valuable metals, particularly nickel and copper, from the liquid wastes generated by the plating industry.
It will now be processing some nickel bearing wastes to produce a nickel rich filter cake. This will be sent to WRC for further processing to recover the nickel and any other metals such as cadmium, chromium and lead that may be present. Other metal bearing wastes such as catalysts can also be re-processed for recovery.
CSG will also be processing metal bearing liquid wastes generated by WRC customers – the resulting filter cake being returned to WRC. The partnership provides both companies with more options for the recovery of valuable residual metals present in waste liquid and solids.
Commenting on the agreement CSG managing director Neil Richards said: "This pooling of expertise and resources will ensure that as much as possible of these valuable metals will be made available for re-use, which is good for both industry and the environment.