HGV Hero Neil Saves Woman From Fire
07 March 2022 by CSG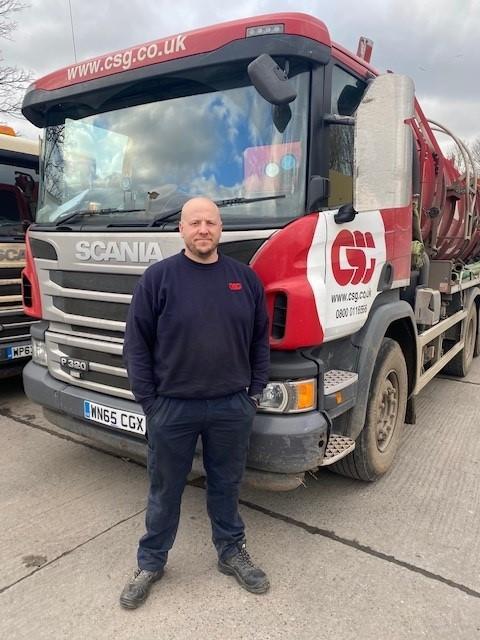 Our driver operators are renowned for going above and beyond for CSG customers but, even for us, it's not often we can hail one as a real-life hero.
However, Bristol-based driver Neil Luton proved to be just that when he saved a woman from her burning home – earning himself a CSG Employee of the Month Award in the process.
A routine day's work took a dramatic turn when Neil spotted smoke coming from the roof of Krishnakali Sinha's home.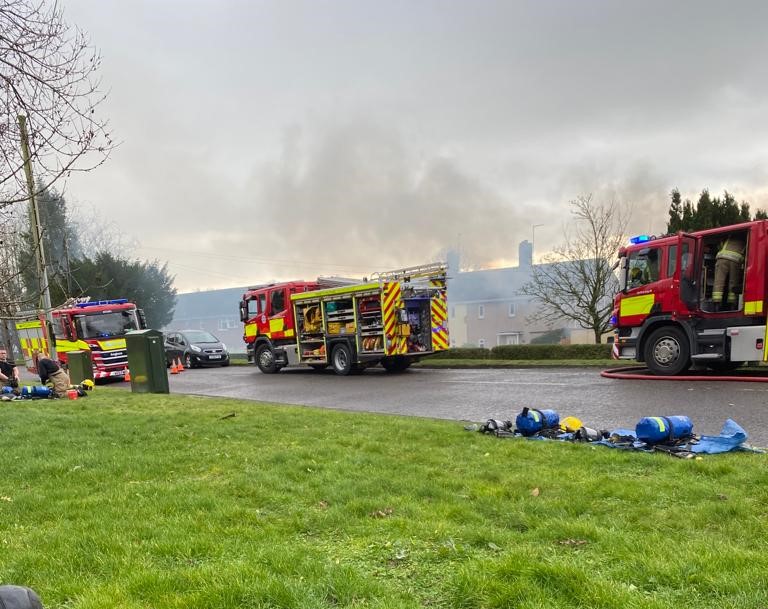 Although the emergency services had already been called and neighbours were trying to help, Mrs Sinha was trapped at her bedroom window, so quick-thinking Neil stepped in to help.
"There were a couple of guys there and one said they had a ladder, so I told them to go and get it," said 39-year-old Neil. "We managed to get her to climb out onto the roof of the extension and I climbed up the ladder. I grabbed her feet and showed her where to put them on the steps of the ladder to get her down to the ground."
By a curious twist of fate, Neil was only on the spot because of his commitment to providing good service. He had cleared a septic tank for client Selwood Housing earlier that day and wanted to double-check he had secured the lid on the tank.
"Call it fate if you like, but if I had not gone back to check the tank I would not have been there to help," he said.
"I don't think of myself as being a hero. I just happened to be in the right place at the right time. I'm not looking for praise, but I am proud of what I did to help."
Neil's line manager, Transport Coordinator Michael Bennett, said: "We pride ourselves on the dedication of all staff to delivering good service for customers and the communities where they operate. Neil is a fantastic example of this and everyone at CSG is enormously proud of him.
"I feel Neil acted with a huge amount of courage and bravery, thinking only of the safety of others. The local fire service has also praised his heroic actions. CSG has a fantastic employee and all of us at Bristol are extremely proud."
Mr Sinha, who was downstairs when the fire broke out, had managed to escape through the front door. Both he and Mrs Sinha were treated for shock and smoke inhalation. Sadly, their home and all their possessions were completely destroyed by the blaze.