CSG waste no time with new fleet additions
04 December 2018 by CSG Press Office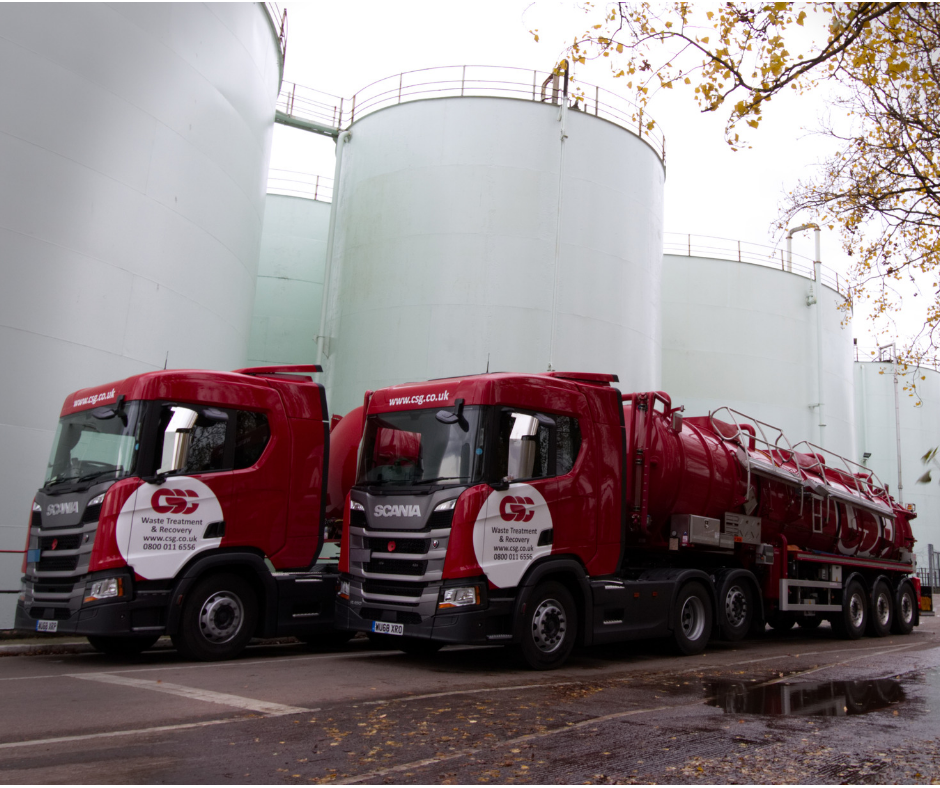 Leading waste management company CSG has taken delivery of eight new Scania New Generation vehicles.
Scania South West has delivered a 4000-gallon non-hazardous tanker, a 4000-gallon ADR tanker, four articulated tractor units and two 26 tonne chassis cabs to Fareham-based waste management specialists CSG as part of the business' continued investment.
CSG is one of the largest privately-owned industrial and domestic environmental waste management groups in Britain, operating from 27 sites across the UK. With a team of drivers, operatives and specialist consultants, CSG work together on the goal of diverting waste from landfill, recovering and recycling as much as possible.
Mick Arnold, Fleet Engineer at CSG, said: "We take great pride in our vehicles at CSG – they are a core element of our business. Our 2018 fleet renewal and expansion programme comprises a combination of new built and remounted tanks.
"We were really impressed with the New Generation Scania vehicles. Scania gave us the most in terms of reliability, fuel economy, suitability and performance, as well as being attractive additions to our fleet."
Two of the Scania 3k chassis cabs will be remounted, with existing tanks, while the other six will be newly built and fitted. All tank and trailer remount work, building and fitting will be carried out by Solihull based Whale Tankers, a leading British manufacturer of waste and cleaning equipment.
Mick added: "These vehicles will be put to work across the country, collecting waste and transporting it to our treatment sites. We have worked together with Whale Tankers for many years now and they understand the high standards expect of our fleet.
"We have consistent driver training and focus on constantly improving high standards of fleet safety and efficiency. Our drivers take great pride in their vehicles and we know they'll look forward to getting behind the wheel of the new additions."
Steve Curtis, from Scania, said: "It is great to see Scania on the road with such a prestigious name as CSG and we're glad we could meet their vehicle requirements.
"We look forward to continued business with CSG and seeing these vehicles out and about on the roads."