CSG Renew Safety Scheme Membership
02 August 2016 by Peter Chiodo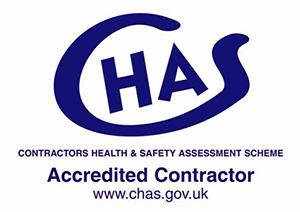 CSG has demonstrated its commitment to a scheme designed to improve business health and safety standards across the UK.
The company has renewed its membership of the Contractors Health and Safety Assessment Scheme (CHAS).
The scheme is intended for consultants and contractors who apply for work with private and public organisations who need to know if their suppliers meet high standards of health and safety compliance before placing work with them.
Companies applying for CHAS certification have to demonstrate a sound health and safety policy programme and the way they organise their H & S responsibilities.
A CHAS certificated supplier is required to pass an assessment demonstrating they can adequately manage health and safety programmes. After achieving compliance, a supplier is approved to work for all CHAS buyers.
The scheme, now a web-based system, was set up in 1997 to improve H & S standards and reduce duplicated safety applications for both suppliers and buyers.
Earlier this year, CSG's headquarters operation at Fareham in Hampshire was awarded Occupational Health & Safety Management 1800l (OHSAS 18001) status. The internationally-recognised benchmark certifies best practice requirements for occupational health and safety in the workplace.