CSG Increase Apprenticeship Opportunities
24 January 2018 by Daryl Tunningley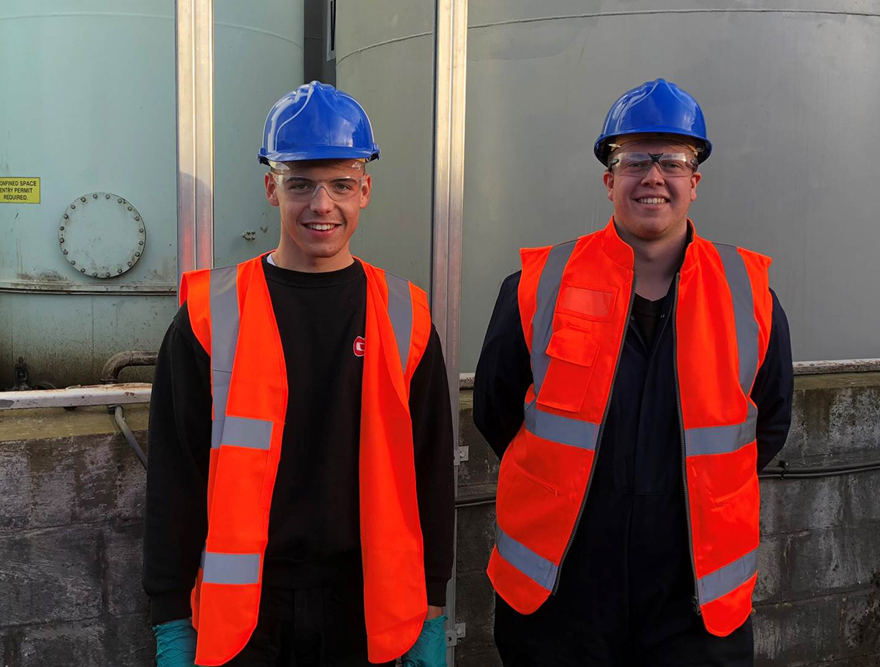 CSG has given a further boost to its support for quality training and career development in the waste management industry.
The company has offered a further two technical apprenticeships to young employees working at its growing oil reclamation business on Teesside and has pledged to increase that number across the business.
They join apprentices already working in CSG's service and maintenance and driving departments who are combining external and workplace training leading to approved technical qualifications.
The new apprentices will be training as process operators.
Last year, the Government set itself a target of three million apprenticeships by 2020, saying that it wanted young people to see them as a high quality and prestigious path to successful careers.
But despite skills shortages reported by employers, investment by UK employers in training remained low compared to other countries and there had been a rapid decline over the past 20 years.
CSG managing director Neil Richards said well managed apprenticeship programmes could help the waste management industry to shake off the reputation that it is low skilled.
"Apprenticeships give young people the opportunity they need to develop their skills, which can lead to a rewarding career in the industry.
"Our apprentices are encouraged to develop skills and earn good qualifications with the prospect of a career with us, and earn a wage at the same time," he said.
"We now have a total of seven employees following apprenticeship schemes and we aim to steadily increase that number in all areas of our business."