CSG Becomes Approved Sub Contractor
26 February 2014 by CSG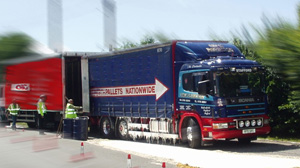 Multidisciplinary environmental consultancy OHES Environmental has appointed Cleansing Service Group (CSG) a member of its Approved Sub Contractor Panel.
The appointment, made after a rigorous selection procedure, means CSG's spills division will be on call to deal with spills and remediation problems experienced by OHES's customers in the UK. CSG has already had three emergency callouts to deal with heating oil and diesel spills.
Hugh Neatherway, divisional manager of CSG's spills division and a member of the UK Spill Association's spill Technical Advisory Group, said: "The sub contractor appointment with OHES provides another opportunity for us to utilise the spills and remediation expertise we have built up over many years".
Award-winning CSG, which has its headquarters in Fareham, Hampshire, is the second largest privately-owned industrial and domestic environmental waste management group in Britain. The company is a founding member of the UK Spill Association.