CSG awards Botley pre-school technology funding
04 January 2023 by CSG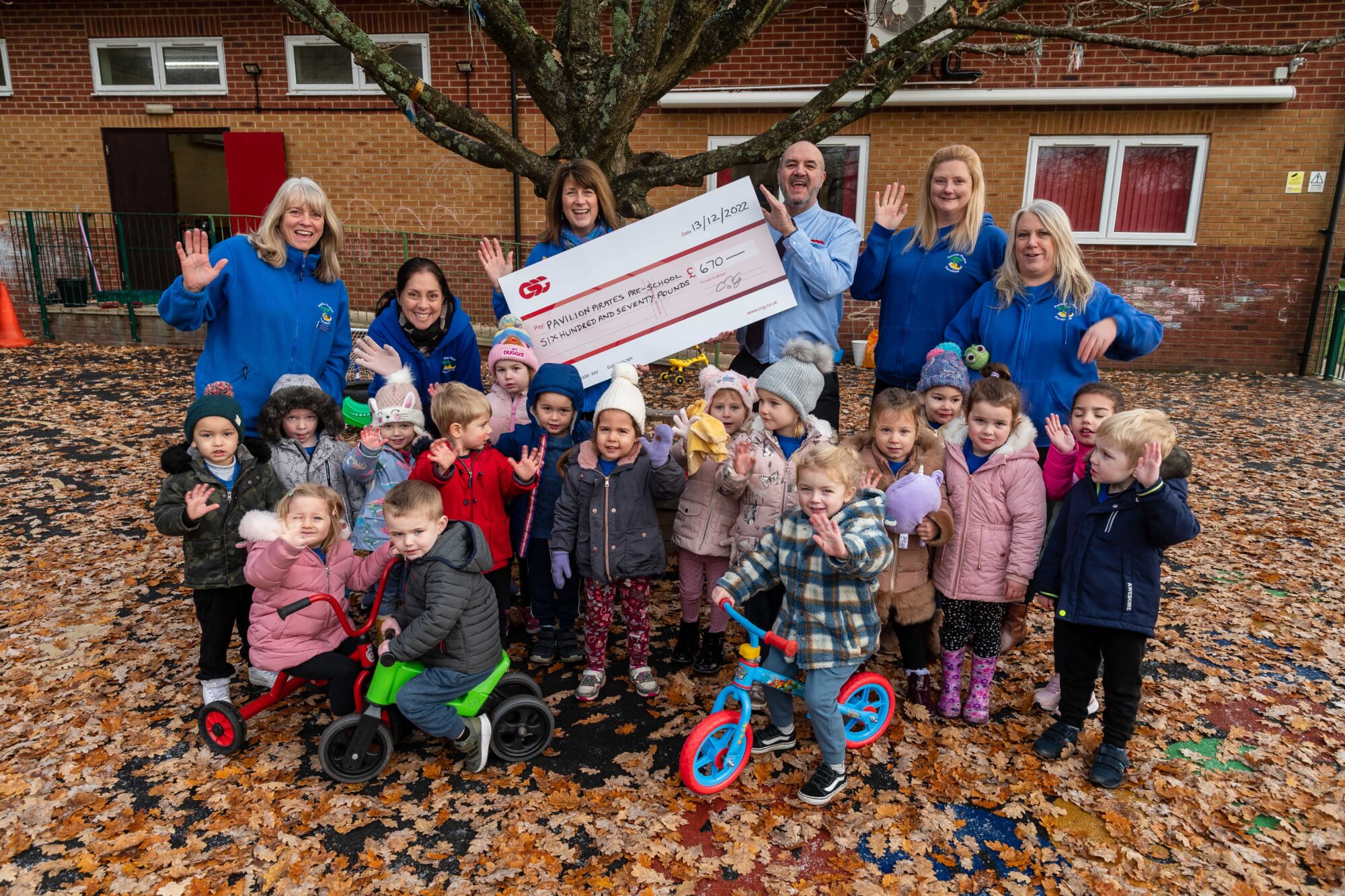 A Botley pre-school will be able to update its technology for its pupils and staff after being awarded funding from CSG, the leading UK waste management company.
CSG's Community Chest, its new initiative to support good causes across the country, has awarded Pavilion Pirates, on the outskirts of Botley and Hedge End, £670 that it will use to buy four new tablets.
Derek Harding, Programming Manager at CSG, said: "Our Community Chest scheme has been launched to help charities and good causes that are already doing sterling work but need that little bit extra to make their day-to-day lives easier.
"Pavilion Pirates was one of those nominated and we had no hesitation in agreeing to provide funds for the new tablets, which will benefit the children and the staff."
Pavilion Pirates, which is in Baden Powell Lodge, Pavilion Road, Botley has been providing outstanding pre-school care for the past 21 years.
A charitable, incorporated organisation, the pre-school is a not-for-profit charity and is run by a group of trustees.
It currently has 43 pupils from the ages of two to four and it must raise money to help buy everyday items. It will use the new tablets to update parents on their child's progress and experiences at the pre-school via a secure link, as well as introduce the youngsters to technology.
Linda Noble, lead practitioner at the pre-school, said: "We are so grateful for the money as our existing tablets are quite old, which means we can't upload as many photos or information to parents through the secure system as we would like.
"This will make a huge difference to staff as well as to the children who also love to learn using technology. CSG's contribution couldn't come at a better time."