CSG Awarded Stonehenge Contract
19 May 2014 by CSG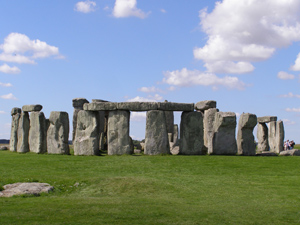 English Heritage has awarded Cleansing Service Group (CSG) a contract to collect and process sewage sludge generated by the new visitor centre at Stonehenge, one of the UK's most iconic sites.
To ensure the site has minimum impact on the environment all sewage and waste water is treated in a bioreactor which breaks down the sewage. The sludge which remains is being collected by a CSG specialist tanker for further treatment and safe disposal. English Heritage has stipulated that tanker movements must not affect public access.
Mike Wilson, CSG's group business development manager said: "CSG has been collecting and treating sewage since 1934 and the Stonehenge contract, won against strong competition, is a prestigious contract for our 80th anniversary year."
The recently opened exhibition and visitor centre is the first phase of English Heritage's £27 million project to transform the visitor experience of the site. One of the world's most important prehistoric monuments, Stonehenge is a major tourist attraction with some 800,000 visitors every year.
Award-winning CSG, which has its headquarters in Fareham, Hampshire, is the second largest privately-owned industrial and domestic environmental waste management group in Britain, operating from 22 sites stretching from Cornwall to Kent and up to Middlesbrough in the North.