CSG Acquires Blackburn Waste Facility
16 April 2019 by CSG Press Office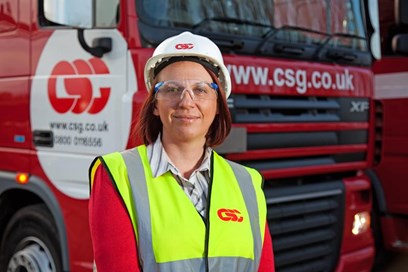 Leading waste management company CSG has acquired a new facility in Blackburn as part of its five-year expansion programme.
The former Neales Waste Management site will be a key location for CSG Recovery, the company's specialist arm recycling hazardous and photographic waste through silver recovery and trans-frontier shipments (TFS).
Jen Cartmell, CSG's treatment director, said: "As part of our ambitious growth plans for national coverage and diversity of operations, we are pleased to have secured this valuable waste processing facility, which will perfectly complement our existing specialist waste management services."
The site, at Stanley Street, will enable the collection of oily rag by-products from industrial customers, which can then be processed for shipping overseas, for use in Energy from Waste (EfW) power plants, reducing the amount of waste being sent to landfill and contributing to environmentally sustainable energy production.