CSG accountant 'sums' up her 10 years' service and future plans
14 December 2021 by CSG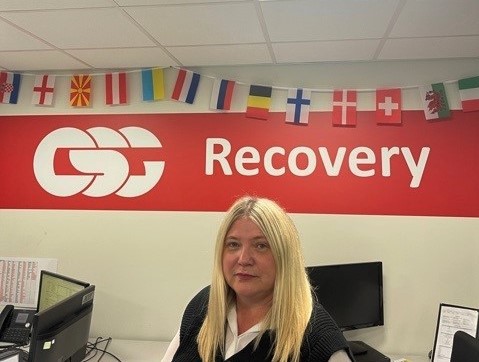 A Wigan accountant is celebrating 10 years' service with an innovative waste management company and looking forward to new challenges.

Jayne Harrald is the financial controller for Prescot-based CSG Recovery, and part of the managerial trio that is leading the way in the recycling of industrial hazardous and photographic waste.

Wigan-based Jayne joined German waste management business, Remondis UK Ltd in 2011, which was acquired by CSG – the UK's leading independent waste management company – in 2018. Jayne feels the business is now going from strength to strength as it develops new technologies to meet industry demand.

Jane said: "As an accountant I never expected to be specialising in industrial waste, but it is an industry that is not only essential but forever changing.

"Becoming part of CSG, in 2018, has really enabled our division to grow. The company has empowered me, and the other two managers, to be more involved, taking greater ownership and develop our business strategy.

"Our waste management stream compliments CSG's existing specialist services and we have found the senior management team to very supportive of our plans. This trust is enabling us to focus on expanding and developing the safe transfer of hazardous waste out of the UK for processing or for use in energy generation overseas.

"In my ten years I feel I have achieved a lot, helping the business becoming profitable, but I also feel I have only just started. With new emerging technologies and waste considerations I am looking forward to many more exciting years in helping to safely manage the nations industry waste."

The company, which operates 27 sites across the UK, is one of the largest privately-owned industrial and domestic environmental waste management groups in Britain. The business works on the goal of diverting waste from landfill, recovering and recycling as much material as possible.