Moffett Forklift Truck for Packaged Waste
16 March 2015 by CSG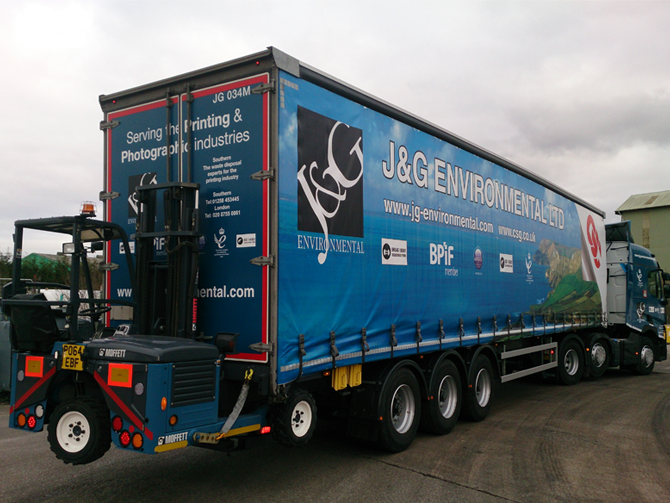 What is a Moffett forklift truck?
A Moffett forklift truck is a type of forklift vehicle that is able to attach itself to another vehicle, as shown in the image above.
Why is a Moffett forklift truck necessary for packaged waste?
CSG and J&G have invested in this type of forklift truck to provide additional options for customers, as those who don't own a forklift truck themselves won't need to worry about loading the packaged waste onto the transport vehicle. This will enable CSG and J&G to provide a one-stop-shop service, loading and transporting the packaged waste for customers nationwide without any hassle for the customer themselves.
Who is J&G?
CSG work alongside J&G Environmental, who are the specialists for the provision of waste services to the printing, photographic and healthcare industries. Providing expertly managed collections, treatment, disposal and recycling services to thousands of customers throughout Britain including many of the UK's leading print houses and newspaper groups.
If your business has any packaged waste requirements, where you require a forklift or not, CSG can assist you.
Get in touch today here.