Meet our 'Women in Waste'
08 March 2020 by CSG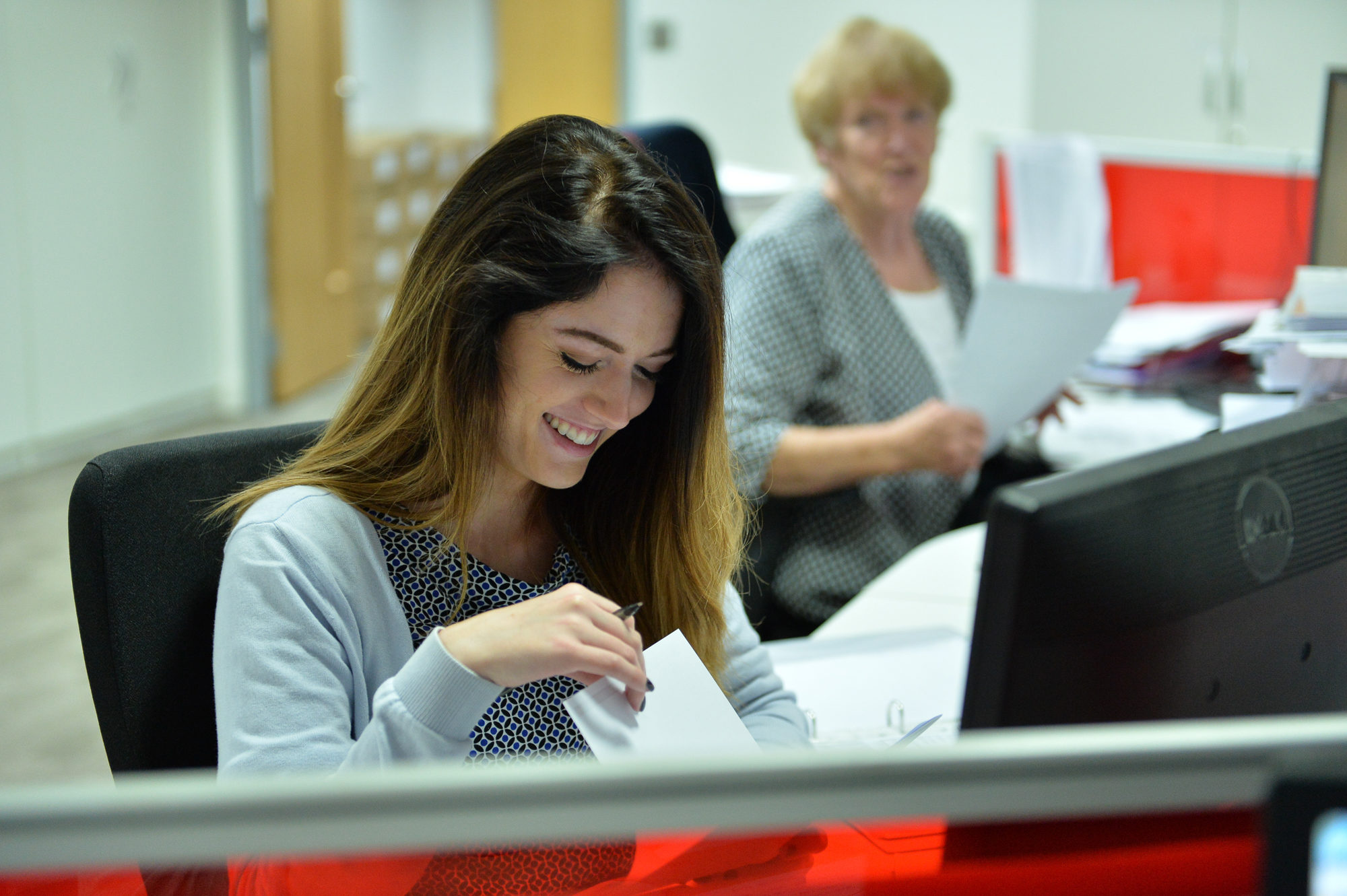 At CSG its all about the people – because they enable us to offer high-quality services.
On this International Women's Day we would like to highlight some of the very talented women we have within the business.
—————–
Kate McClure, Site Manager, CSG Recyc-Oil in Middlesbrough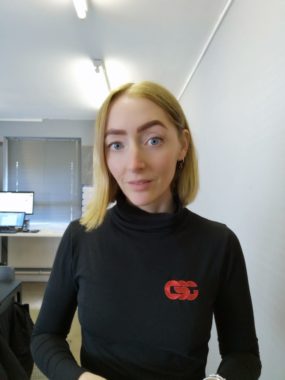 I joined CSG as maternity leave cover seven years ago and was fortunate to become one of the team.
Before that I trained to be a nursery nurse and worked as a law firm administrator, but neither of those careers suited me as well as working for CSG.
My role at CSG:
I am responsible for the health, safety and environmental compliance of my site, and also the financial performance, so it is quite varied. I work on site with operators, and liaise with the office and transport teams to organise the collection and treatment of the waste we process here.
What's it like working in waste?
I was lucky to join CSG at a time when they were building up the Middlesbrough business to become one of the fastest-growing facilities in the group, so it was great to be part of the investment in processes on the site. I love the problem-solving element of the job and it is the development of the Teesside business of which I am most proud.
The waste industry is a very male-dominated area, but I grew up with five brothers so that wasn't something that fazed me!
What do we all need to know?
Mention 'waste' and most people think about bin collections, sewage or drums of green goo in the Simpsons! It is actually a diverse and technical industry that is continuously improving.
—————–
Chery West, Technical Waste Manager, CSG Cadishead
I studied marine biology and oceanography at Bangor University, and have always been interested in the environment. I took a job in the waste industry straight out of university and was instantly engrossed as there is so much to learn. I felt at that point you could probably make the biggest environmental difference by ensuring waste was treated right.
My role at CSG:
I joined CSG as a lab chemist in 2007 and quickly realised this was somewhere that you can progress your career.
Now my main responsibilities include managing a technical team focused on streamlining systems to give the best possible service to customers, looking after waste tracking, managing off-site disposal outlet relationships and compliance. I liaise with departments across the group and also get involved in the training of new staff.
What's it like working in waste?
CSG very much encourages job ownership, growth and ideas. Ideas are listened to and we are empowered to implement change to improve the business and drive growth. Our company motto is "it's all about the people" and I passionately believe that too.  Even though there are lots of sites around the country, we all work really closely together.
Although there are still a high percentage of men working in the waste industry, I don't think there are many barriers to women fulfilling senior management roles nowadays. Certainly within CSG there is quite an even mix of female to male managers and directors.
What do we all need to know?
There has been rapid growth in the waste industry over the past decade, and that has created a lot of technical and skilled career opportunities. I work with some of the best chemists, operators and managers in the industry, on one of the largest and most complex sites in the UK.
I think maybe the widest misconception is people think it's "just waste" and it just goes away and gets buried somewhere rather than realising there is so much to learn about legislation, waste treatments, chemical reactions, recycling of plastics, metals, etc.
We can all make a positive impact on the environment by continuing to find new and innovative ways to treat waste and recycle products, trying to get to a circular economy. It is our job to find the best ways to get maximum resource out of waste, such as generating energy from waste or recovery into new products.
—————–
Izabelle Ring, Marketing Executive, CSG Cadishead
I am originally from Sweden and studied marketing management before moving to the UK to complete a master's degree in digital marketing communications. I joined CSG in 2019.
My role at CSG:
I'm lucky to have a very varied role – website analysis, blog writing, social media management, digital marketing and liaising with our PR company. I get to be very creative, which is the part I enjoy the most. No two days are ever the same!
What's it like working in waste?
The people at CSG are very friendly and welcoming. Although there are a lot of men in the business, I never felt like I was entering a man's world. Everyone is treated equally and all roles are equally valued. We are all striving towards the same goals.
What do we all need to know?
I knew very little about waste when I first came here and was shocked at how complex waste management actually is. Thankfully there are many talented and experienced people within the business, that patiently explain, help and guide me through the world of waste.
I believe a lot of people think waste management is pretty straight forward, collect then recycle or dispose of, that's it. However, waste management is complex, and it often involves complicated chemical and/or biological processes that require sampling and treatment before it can be recycled, recovered or disposed of.
—————–­­­­­­­­­­­­­­­­­­­­­­­
Chloe Ditton, HR administrator, CSG head office
I joined CSG after studying business administration at college
My role at CSG:
I provide HR and training administrative support across the group, assisting payroll, supporting recruitment and maintaining accurate training records, to help attract and retain the best people for the business. I am also being supported in my own career development, working towards CIPD qualifications.
What's it like working in waste?
I enjoy taking on new challenges and helping employees to feel happy and valued. It is also important we ensure all legal requirements are met for future audits.
What do we all need to know?
Working together we can all make a difference.
—————–
Megan Hensley, Technical Sales Team Leader, CSG Cadishead
I studied Biomedical Sciences at the University of Manchester and when I graduated I was very keen to work in an industry that I felt was making a positive impact in the world. Since joining CSG in 2017, I have undergone sales, waste disposal and management training.
My role at CSG:
My main focus is offering great customer service and cost-effective solutions for businesses to manage their hazardous waste and providing an emergency hotline service for customers.
Assisting with the ongoing training and development of the telesales team is also a key area of my work. Due to the success of the team in recent years we have expanded and my role has changed with this.
What's it like working in waste?
I was immediately impressed with CSG's values and goals and thought the industry as a whole was really interesting. I was the first woman in the Manchester telesales team, but there are many inspiring women in the business and I have never doubted that there are plenty of opportunities for women in the company and wider waste industry.
We deal with huge companies producing tonnes of waste every week alongside customers who only produce a few containers of waste every year. Making sure they all receive the same high level of customer service can be a challenge but I think we manage it very well.
What do we all need to know?
We can all make a difference by ensuring we are always focused on the things that matter to our staff and our customers. For me, this includes offering knowledge and support wherever I can and prioritising innovative solutions to problems.
—————–