GOV Regulation Changes Regarding Red Diesel
24 February 2022 by CSG
Rebated diesel is a chemically marked and dyed gas oil. In the UK, the colour of the dye is red, thereby the name red diesel. Red diesel usage is common in industries with heavy machinery, like cranes, bulldozers. Red diesel has been subject to a rebate from the full fuel duty rate because it was only intended as a tax for road vehicles.
From the 1st of April 2022 new rules come into force regarding rebated diesels and biofuels, including marked oils. Suppliers and users of rebated diesel and biofuels will no longer be able to continue using it. From the 1st of April 2022 most fuel users will have to switch to using white diesel, which is subject to the full fuel duty rate.
There are some exemptions to the new rules, you can see if it applies to you on gov.co.uk.
This is part of the government's efforts to meet climate change and air quality targets. The new rules will reflect more fairly on the harmful impact the emissions rebated fuels produce. By making most users of rebated diesel pay the full rate, the government hopes this will incentivise users to improve the energy efficiency of their vehicles and machinery, invest in cleaner alternatives, or just use less fuel.
The rebated fuels affected by these changes are:
Rebated (red) diesel
Rebated Hydrotreated Vegetable Oil (HVO)
Rebated biodiesel and bioblend
Kerosene taxed at the rebated diesel rate
Fuel substitutes.
Are you a user of rebated fuel? – This is what you need to do
Take stock of how much rebated fuel you currently have and estimate how much you are likely to need until the 31st of March.
Plan to use your current supply, including that currently held in your storage tanks.
If you are ordering new stock of rebated fuel between now and 31st March 2022, you should only order as much as you expect to use by that date.
Any surplus of rebated fuel left in your storage tanks after the 31st of March 2022 will need to be:
Sold to a registered dealer.
Given to someone allowed to use it.
HRMC might carry out spot checks of your storage tanks, to ensure that no one is unlawfully continuing to use the rebated fuel. Even if the diesel is not dyed, there will be chemical markers in the diesel that can tell if it has been rebated or not.
HRMC will seize vehicles and machinery which are unlawfully using red diesel. Anyone intentionally or recklessly breaching the rules might be subject to further actions.
CSG can help you cleaning of any storage tanks containing the rebated fuel. Our team are experts in tank cleaning, maintenance, and decommissioning. We use both high pressure jetting and our specialist tank cleaning equipment.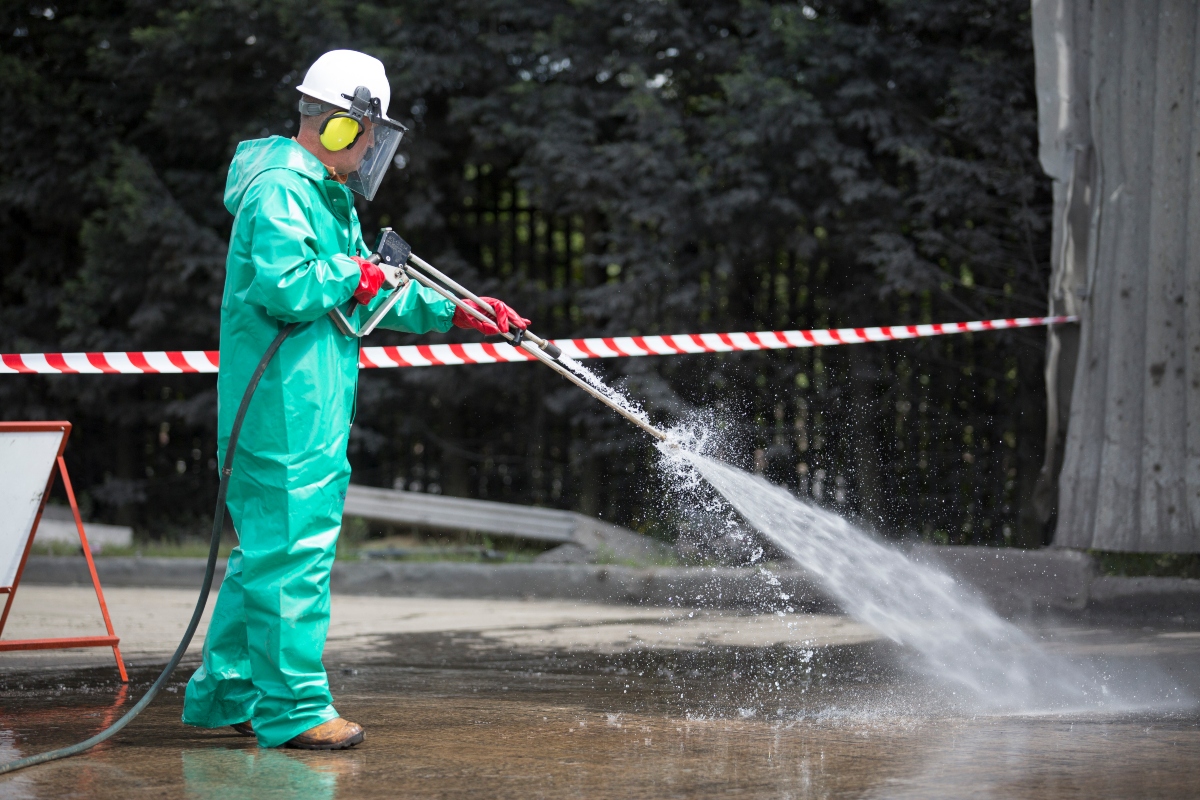 We will remove any leftover rebated fuel residue from your storage tanks. We will transport the waste oil to one of our licensed oil treatment plants. We will treat and dispose of the waste oil in accordance with latest legislation.
For more information of the new rules or to book a tank cleaning and red diesel collection, speak to a member of our team today!